Fenn Girls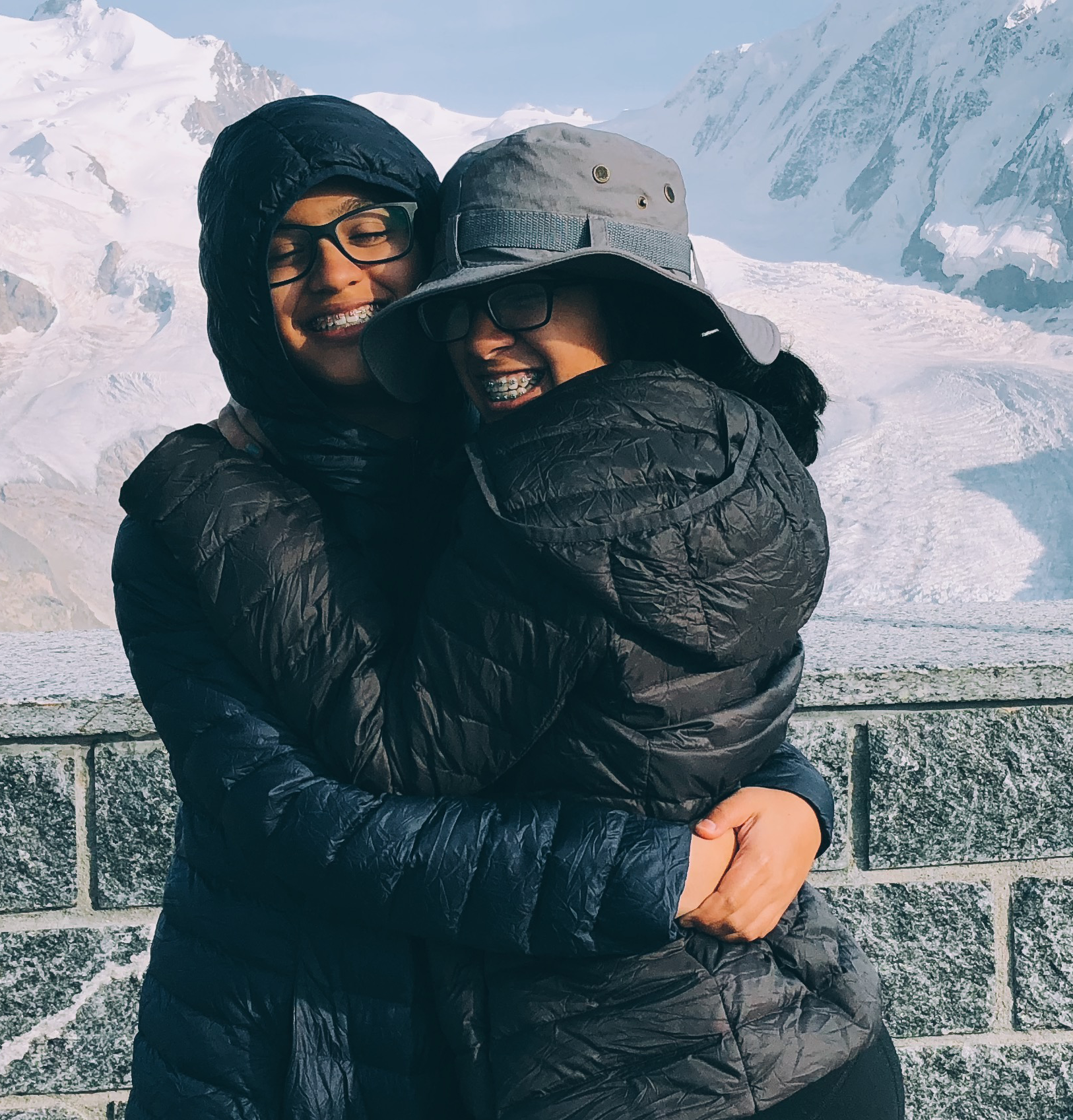 Namaste Y'all!
Meet us, Anya & Anvi Fenn. Regular, fun teens growing up in New Jersey, the "desi-mecca" of the USA. Though twins, we have completely different personalities and can't think of one thing we agree on, except that we both love stories. Not so much reading stories, as much as listening to them.
A potpourri of spices, accents, dialects, religious beliefs and political affiliations would be fairly representative of our extended family in America and India. Our Indian-origin parents are from Kashmir and Kerala, which are like the north and south pole of India! Mamma is somewhat of a practicing Hindu and Papa is religiously confused, though his family is steeped in the Anglican Church's influence over India for more than 250 years.
Our parents share a common passion for NPR. To say that we 13 year-olds have had more than our fair share of car public radio would be an understatement, including listening to stories replayed of personal, emotional, yet engaging conversations recorded between two everyday Americans connected by bonds ranging from family ties to strangers connected by random twists and turns of fate.
Those stories on radio struck a common chord with us as a family. So, could we catch stories closer to our family, closer to our ancestral roots in India? Over a billion people. That's a lot of human experiences waiting to be captured orally in their own words. Recorded, shared and archived for our generation and for future generations to come. This could be so much fun!
We travel to India every year to visit extended family and we have seen how our enjoyment for stories and our activist spirits could actually work together. Stories are in our blood! Our grandparents, grand aunts, cousins, etc., all are talkers and love recollecting memories. Then, as we traveled around in India, we saw a big problem: the massive pollution. It's so bad that it's even hard to breathe in many Indian cities! There are too many concrete buildings where trees used to be. The dead trees and forests leave very little green around. This is the cause that we wanted to get involved with.
We decided to mix our family tree with the dying forests through an app we call "Evergreen Story." With a lot of support from my parents and their friends, my twin and I are developing this program that will involve families on both sides of the world and the cause of environmental protection. Basically, Evergreen Story is an app where people can share their personal stories through interviews. These conversations will not need to be held in person; you can share stories even from far away! Families can publish the stories and donate funds to farmers in India who will plant trees.
We twins have already put a lot of energy and passion into this cause. Specifically, we connected with the creator of Say Trees, a nonprofit Indian charity that focuses on plantations. We were also involved with developing logos and planning the layout of the organization's website. Furthermore, we connected with the Oral History Association of India and will be attending their international conference to promote the app. It takes a lot people to start a project of this size!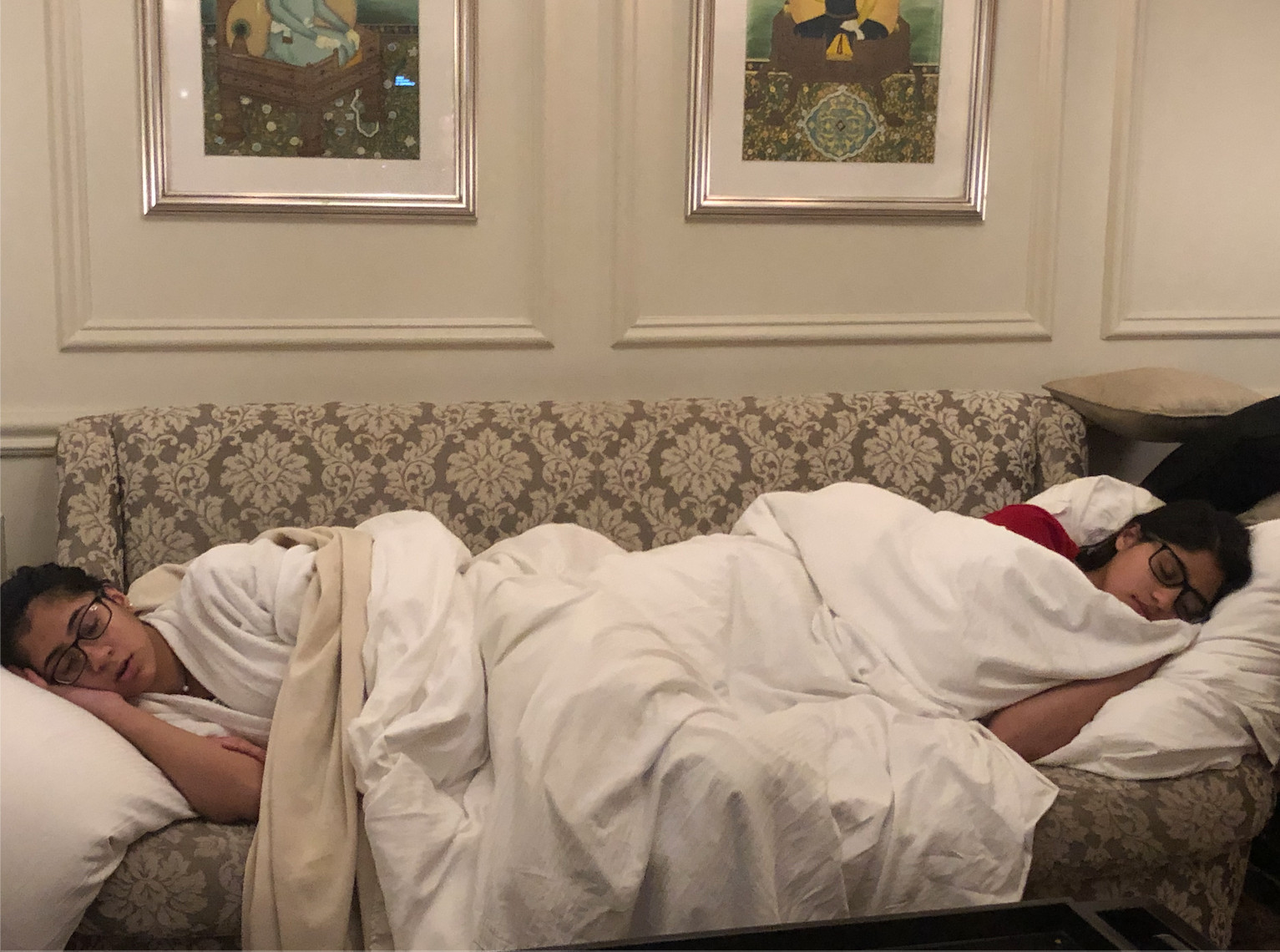 As we progress through high school and college, we, desi-girls, see ourselves dedicated to this cause. We want to make this a youth and family cause. By developing Evergreen Story, we will be able to step up the game, and support more and more fruit trees being planted.
Environmental protection is the responsibility for all people of all ages. Indeed, for those of us who are in our teens today, it's really our biggest problem. We still have our whole lives ahead of us to live in this environment. We only have one life and we only have one earth. We need to celebrate both. Through our own voices Evergreen Story will provide a platform to preserve amazing memories, family histories, and experiences shared with friends or colleagues to live beyond our lifetimes into the future.
We are a billion voices. We speak in 1200 dialects. Let's make every memory count for an evergreen India.